THE AWAKENING OF A TRAVELER
If you have come this far it is probably because something in you is shouting travel.
Traveling is a lifestyle, if you do not prioritize it there will always be some reason that prevents what trips. For us travelers every effort that allows us to travel is worth it.
Maybe your dream is to travel even once in life for much of the world ... and we tell you now - you can, you do it and you will continue to do it - you just have to set the goal and work for it. There are also short trips that well managed can take you to know the world.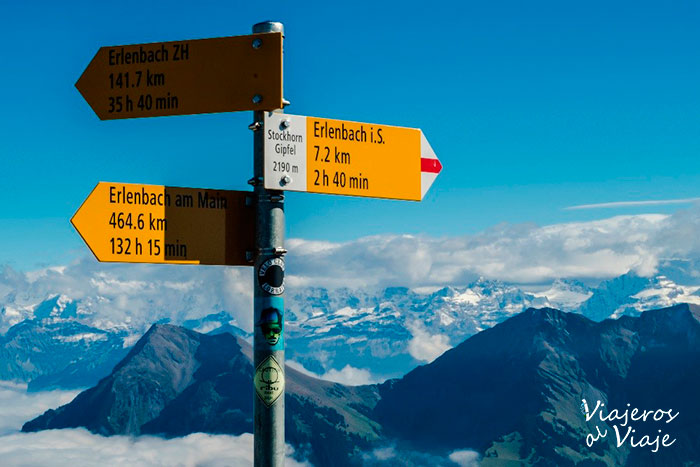 Stockhorn. Swiss Alps.
The first time we made a long trip was for 3 months to Europe, we saved for 2 years and we focus all our energies on that trip. Felipe and I were newlyweds and we thought that it would be the trip of life, that after that "we would settle down" and we would do what society tells you to do ... stable work, car, house and children.
But those 3 months opened our eyes ... we saw and explored other cultures, we immersed ourselves in nature, we met people and their stories. It was like looking for something on the internet; you start with what "sapenco" means and you end up reading about the history of Egypt in the 10th century. The more we knew, the more life opened up before our eyes.
We returned to Chile thinking that commerce has blinded us to everything that is great in the world, and that we have been led to believe for a long time that the only way to going out is vacationing for the typical "7 days and 6 nights" per year, paying a lot of money that even many people get into debt during the other 358 days and 357 nights of the year.
So we started planning the next step; a passage with no date of return, and every day that we investigated about traveling we realized that many are traveling differently than the one that the marketing industry shows us. Internet has generated tools that would never have been possible and they are open to you many options and moves to travel at low cost.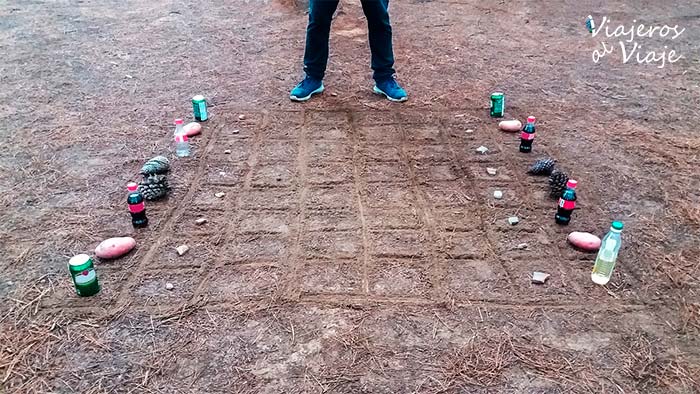 Moved.
In the search for this lifestyle we learned the history of travelers from many countries, they are many. For example, a Spanish girl who travels alone leased for 40 dollars a cabin with hammock at the foot of the beach in a beautiful island of Thailand for 1 month - 1 month for $ 26,000! Chilean pesos - and that is not an isolated case. They are dangerous countries - someone would say to us - but the people who have lived and visited these countries believe that they are safer than the countries of Latin America; and as we already know, things happen around the corner of your house. Do not stay with what the newscaster tells you 24 hours a day to reach the daily rating.
Between stories and data we will take you on this blog ... the idea is that you inspire yourself and decide to take that step, leave behind the prejudices and advice of those who have never dared. We want you to leave your comfort zone ... change your environment, meet special places, explore new cultures, foods, music, climates, languages. For that we will be here, until one day you write to us and tell us: I am going to the route.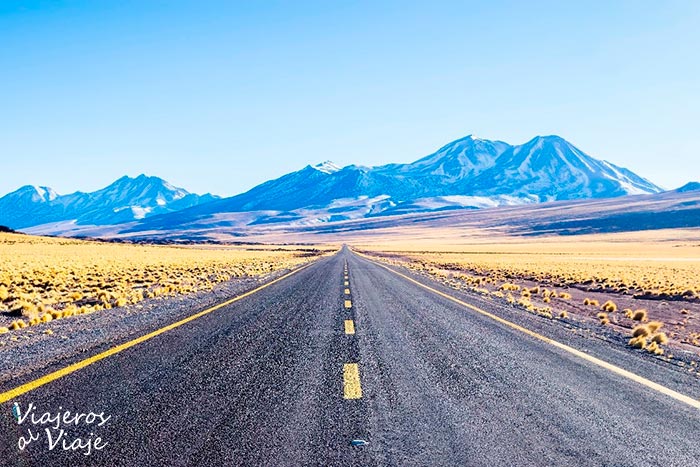 Atacama Desert. Chile.
About Us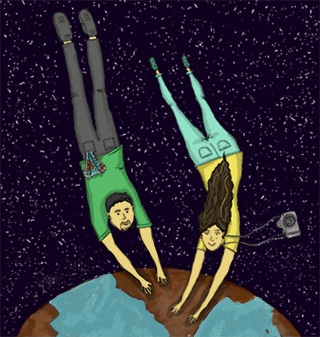 Life was advancing faster than us ... until we decided to reach it.
We are Pamela and Felipe. A young Chilean couple who, after working for several years in our profession of architect and computer engineer, decided to fulfill our dreams and expectations of life. We renounce our jobs to travel around the world without a return date.
Keywords
travel, trip, awakening, traveler, fears, daring, decision, go out, options, moves, routine, explore, world, beliefs, vacation, comfort zone